Safety Center
In the following, you find some safety information, which guide you through the use of the website.
We try our best to keep Host4Ukraine a safe place. We nonetheless advice you to always be cautious when interacting with other users over the platform. If you encounter a suspicious listing or user, we kindly ask you to report it to contact@host4ukraine.com
Tips
- We recommend you to verify your identity through our verification partner "Veriff". This will increase the trustworthiness of your user profile and the chances that helpers/refugees reach out to you. Furthermore, we recommend to primarily accept help from verified users. You can recognize a verified user profile by the blue "verified" label next to the respective username. Being in contact with a user, who is not verified, we recommend to ask him to verify himself. It takes under 2 minutes and only requires a live-photo and an official document (e.g. passport, ID card, driver's license). To start the verification process, you can go to your user profile settings and click on the button "Validate your identity". To learn more, click here.
- We recommend to ask refugees/helpers you are in contact with for further contact details such as social media accounts (Facebook, Instagram, LinkedIn etc.). We also recommend to get to know each other in advance by means of a phone or video call.
-In the following, you can find a few selected support services:
UN Refugee Agency
Those who require assistance can call, Viber or Telegram the following number: +380 93418 56 84. For more information click here.
Help by the German government in case of violence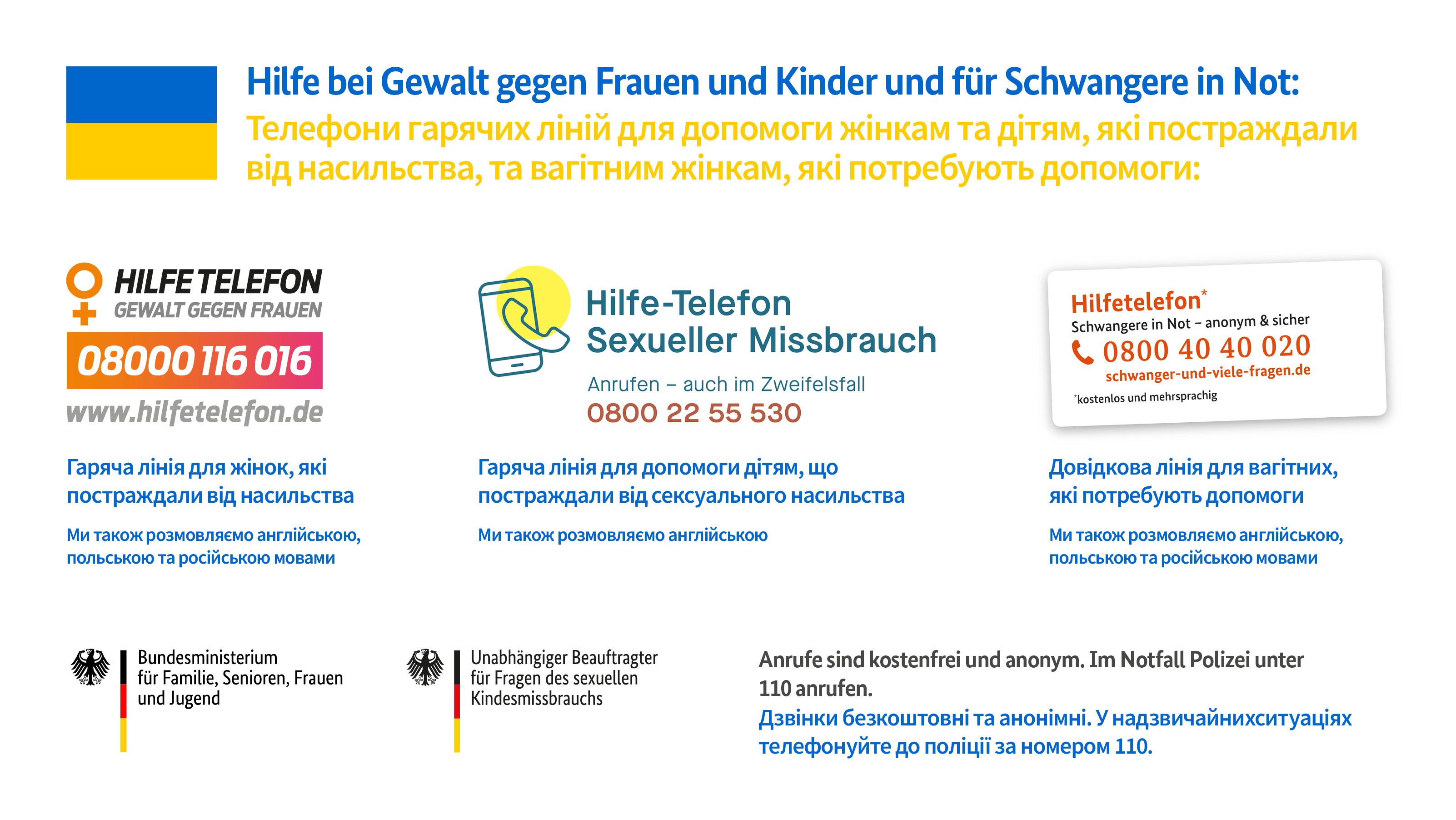 List of emergency phone numbers by country
Click here to access the list of emergency phone numbers such as police by country